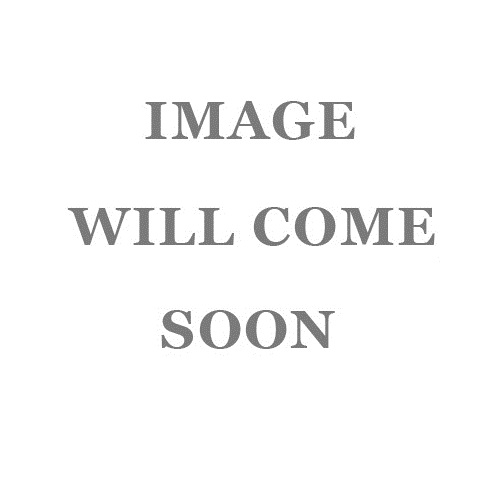 ROCK SET
A comprehensive collection, set of fifty specimens of different types of rocks, each specimen of size 25-30 mm is enclosed in a labeled transparent bag; in polished wooden box having different compartments, with glass top and descriptive label in the box lid provides the geological name of specimens. Size 375 x 300 x 45 mm.
Warning
: sizeof(): Parameter must be an array or an object that implements Countable in
/var/www/vhosts/narayanienterprises.com/httpdocs/wp-content/themes/glob/woocommerce/single-product/meta.php
on line
26
Catalogue No.
MA-23
Notice
: WC_Product::get_categories is
deprecated
since version 3.0! Use wc_get_product_category_list instead. in
/var/www/vhosts/narayanienterprises.com/httpdocs/wp-includes/functions.php
on line
4329
Category: Earth Sciences
Notice
: WC_Product::get_tags is
deprecated
since version 3.0! Use wc_get_product_tag_list instead. in
/var/www/vhosts/narayanienterprises.com/httpdocs/wp-includes/functions.php
on line
4329
Notice
: id was called
incorrectly
. Product properties should not be accessed directly. Backtrace: require('wp-blog-header.php'), require_once('wp-includes/template-loader.php'), include('/plugins/woocommerce/templates/single-product.php'), wc_get_template_part, load_template, require('/plugins/woocommerce/templates/content-single-product.php'), do_action('woocommerce_single_product_summary'), WP_Hook->do_action, WP_Hook->apply_filters, woocommerce_template_single_add_to_cart, do_action('woocommerce_simple_add_to_cart'), WP_Hook->do_action, WP_Hook->apply_filters, woocommerce_simple_add_to_cart, wc_get_template, do_action('woocommerce_after_template_part'), WP_Hook->do_action, WP_Hook->apply_filters, WC_Email_Inquiry_Hook_Filter::details_add_email_inquiry_button_below, WC_Abstract_Legacy_Product->__get, wc_doing_it_wrong Please see
Debugging in WordPress
for more information. (This message was added in version 3.0.) in
/var/www/vhosts/narayanienterprises.com/httpdocs/wp-includes/functions.php
on line
4667
Product Enquiry
Related products
ROCK SET

Set of 12 rocks each of size 25 – 30 mm, in softwood box with glass top, paper mounted, size 225 x 150 x 40 mm.

Notice

: id was called

incorrectly

. Product properties should not be accessed directly. Backtrace: require('wp-blog-header.php'), require_once('wp-includes/template-loader.php'), include('/plugins/woocommerce/templates/single-product.php'), wc_get_template_part, load_template, require('/plugins/woocommerce/templates/content-single-product.php'), do_action('woocommerce_after_single_product_summary'), WP_Hook->do_action, WP_Hook->apply_filters, woocommerce_output_related_products, woocommerce_related_products, wc_get_template, include('/plugins/woocommerce/templates/single-product/related.php'), wc_get_template_part, load_template, require('/plugins/woocommerce/templates/content-product.php'), do_action('woocommerce_after_shop_loop_item'), WP_Hook->do_action, WP_Hook->apply_filters, woocommerce_template_loop_add_to_cart, wc_get_template, do_action('woocommerce_before_template_part'), WP_Hook->do_action, WP_Hook->apply_filters, WC_Email_Inquiry_Hook_Filter::shop_before_hide_add_to_cart_button, WC_Abstrac in

/var/www/vhosts/narayanienterprises.com/httpdocs/wp-includes/functions.php

on line

4667


Notice: id was called incorrectly. Product properties should not be accessed directly. Backtrace: require('wp-blog-header.php'), require_once('wp-includes/template-loader.php'), include('/plugins/woocommerce/templates/single-product.php'), wc_get_template_part, load_template, require('/plugins/woocommerce/templates/content-single-product.php'), do_action('woocommerce_after_single_product_summary'), WP_Hook->do_action, WP_Hook->apply_filters, woocommerce_output_related_products, woocommerce_related_products, wc_get_template, include('/plugins/woocommerce/templates/single-product/related.php'), wc_get_template_part, load_template, require('/plugins/woocommerce/templates/content-product.php'), do_action('woocommerce_after_shop_loop_item'), WP_Hook->do_action, WP_Hook->apply_filters, WC_Email_Inquiry_Hook_Filter::shop_add_email_inquiry_button_below, WC_Abstract_Legacy_Product->__get, wc_doing_it_wrong Please see Debugging in WordPress for m in /var/www/vhosts/narayanienterprises.com/httpdocs/wp-includes/functions.php on line 4667
Product Enquiry